Hyundai Santa Cruz is the first pickup truck introduced by Hyundai. Hyundai Santa Cruz has 2 engine options: 2.5L naturally aspirated and 2.5L turbocharged.
After being presented as a concept at the 2015 North American International Auto Show, the commercial version of the Hyundai Santa Cruz pickup truck was officially launched. It is worth mentioning that Hyundai does not call this model a pickup, instead, it calls it the SAV (Sport Adventure Vehicle).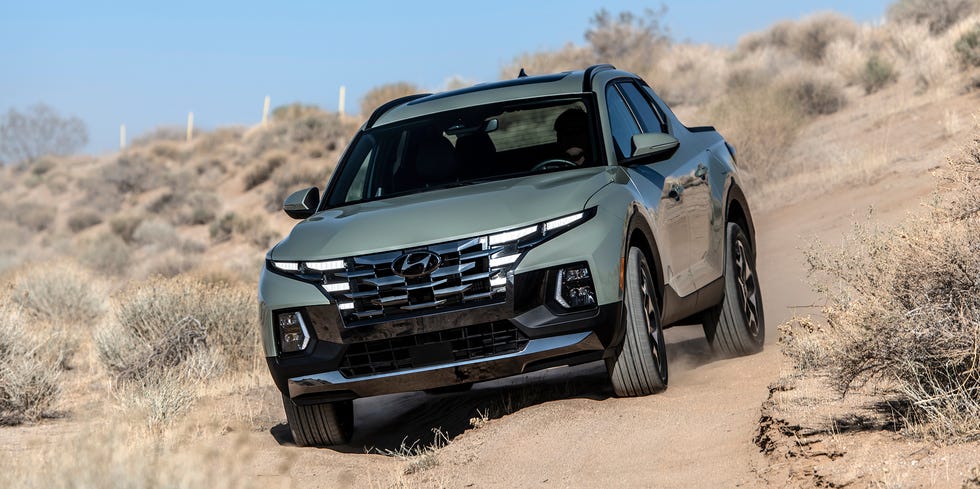 Hyundai Santa Cruz is equipped with a standard 2.5-liter naturally aspirated 4-cylinder engine, with a capacity of 190 horsepower and 244 Nm of torque. The engine is combined with an 8-speed automatic transmission, 4-wheel drive system and 1,588 kg traction.
In addition, the car also has the option of a 2.5-liter turbocharged 4-cylinder engine, with a capacity of more than 275 hp and 420 Nm of torque, an 8-speed dual-clutch automatic transmission, integrated rear gear switch. -lag. This version is also equipped with 4-wheel drive system and towing capacity of 2,268 kg.
Santa Cruz has a similar front end design to the Tucson 2022, LED daytime running lights seamlessly combine with the grille and is difficult to distinguish, unless they are turned on. Headlights are placed low in the two lower corners.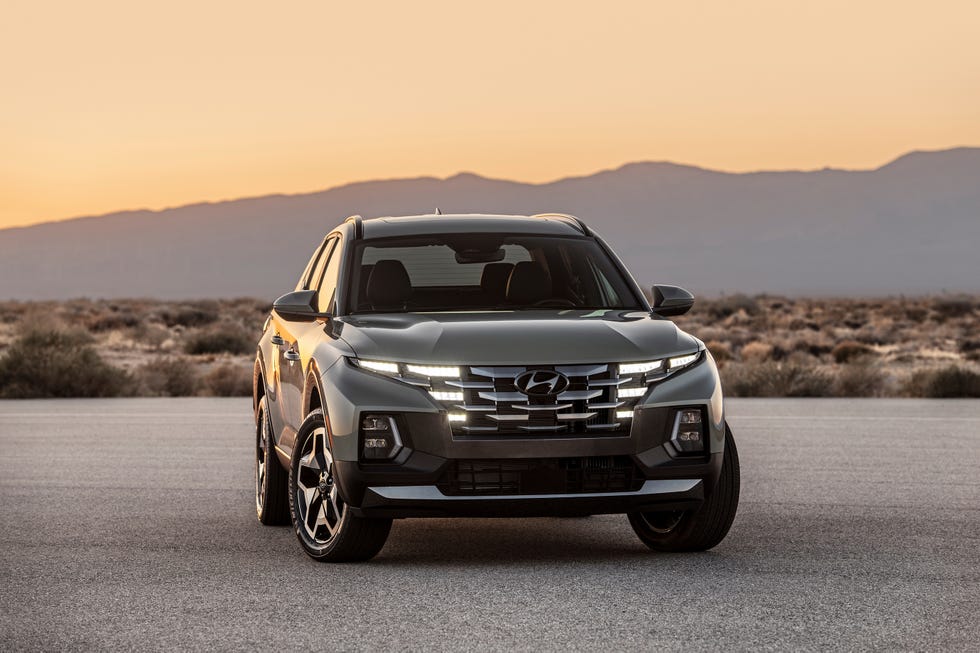 Column A of this pickup is made quite tilt, which makes the front end more shiny. Column C is also angled to increase the dynamism of the vehicle's appearance. The cuts neatly cut, creating muscle patches on the body of the car.
Remarkable point in the rear, the Santa Crus has a cargo box 132.3 cm long. Underneath the floor also has a small trunk. The steps are arranged on both sides of the rear bumper to make it easier to climb the cargo box.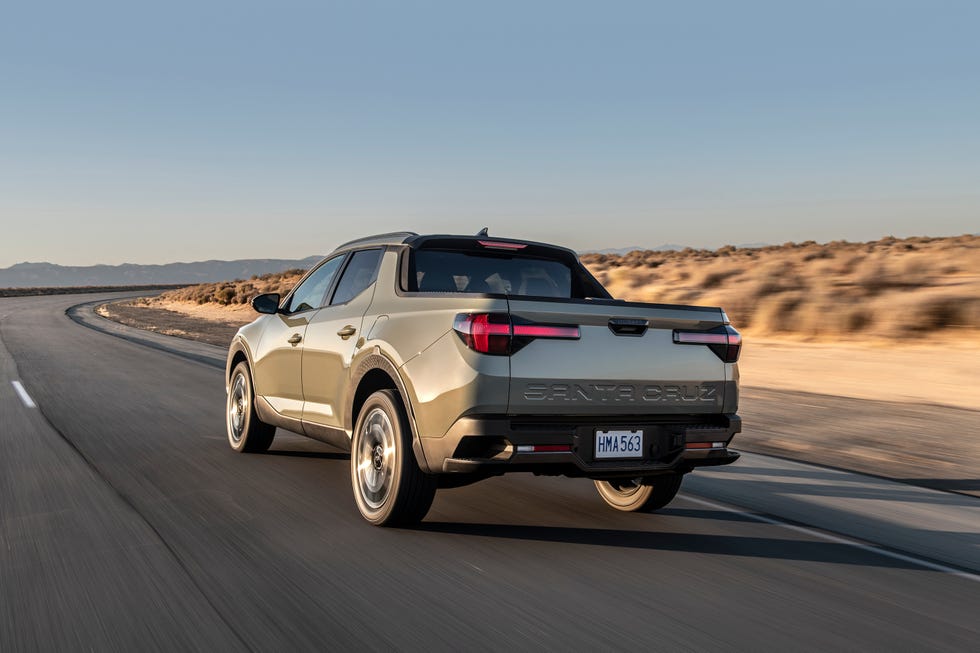 Hyundai also promises to offer accessory packages to expand the cargo box. One of them is the expandable lid, which helps increase carrying capacity.
Inside the cabin, this pickup model has an 8-inch infotainment screen that supports Apple CarPlay and Android Auto. There is also a 10-inch screen option available. Cluster digital clock, foldable rear seats, a luggage compartment below.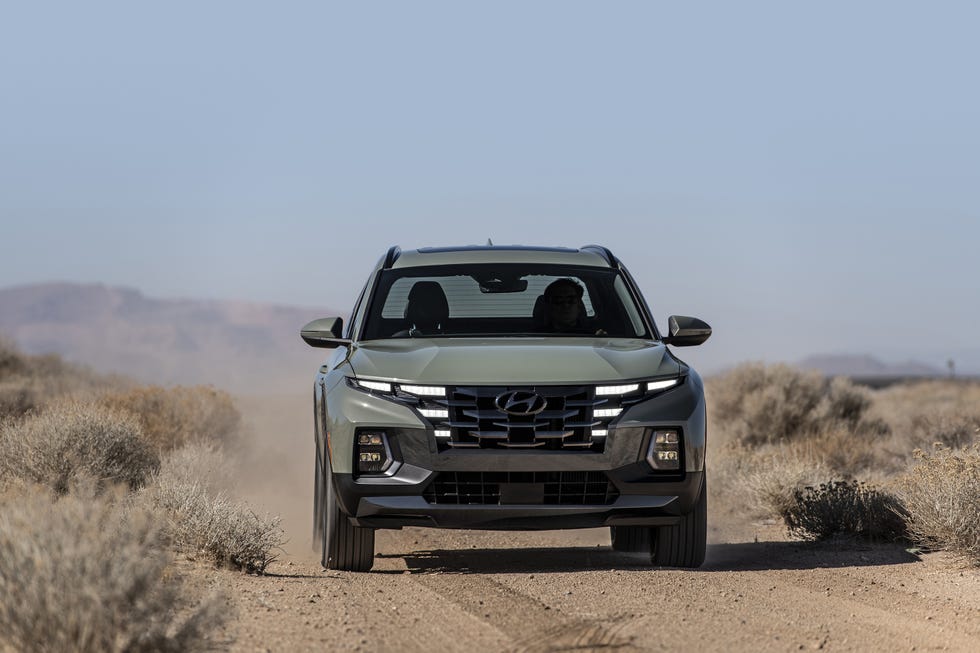 The standard safety equipment found on the Hyundai Santa Cruz include front-collision avoidance, pedestrian and bicycle detection, lane keeping assist, and distraction warning. In addition, the car also has the option of adaptive cruise control, blind spot warning, rear collision avoidance, blind spot surveillance camera, safe exit assistance and a 360-degree camera.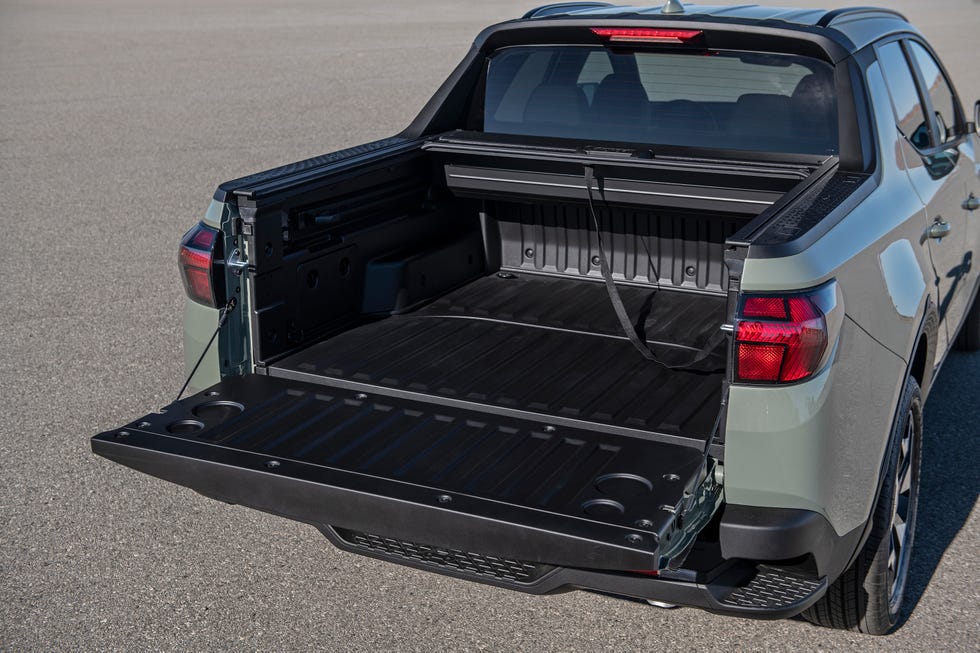 Hyundai will begin production of its first pickup truck at its Montgomery, Alabama, US plant in June this year and officially go on sale at the end of the summer. Price will be announced near the time the car is sold.