Volkswagen Tiguan Allspace 2022 has a few design changes compared to the old one. At the top of the car, the new LED headlights are similar to the Golf "brother". The grille part has an additional horizontal LED strip, connecting the headlights. Customers in Europe can choose from IQ.Light luminaires with matrix LED technology. They include 24 LEDs on each headlight module for a wider beam angle.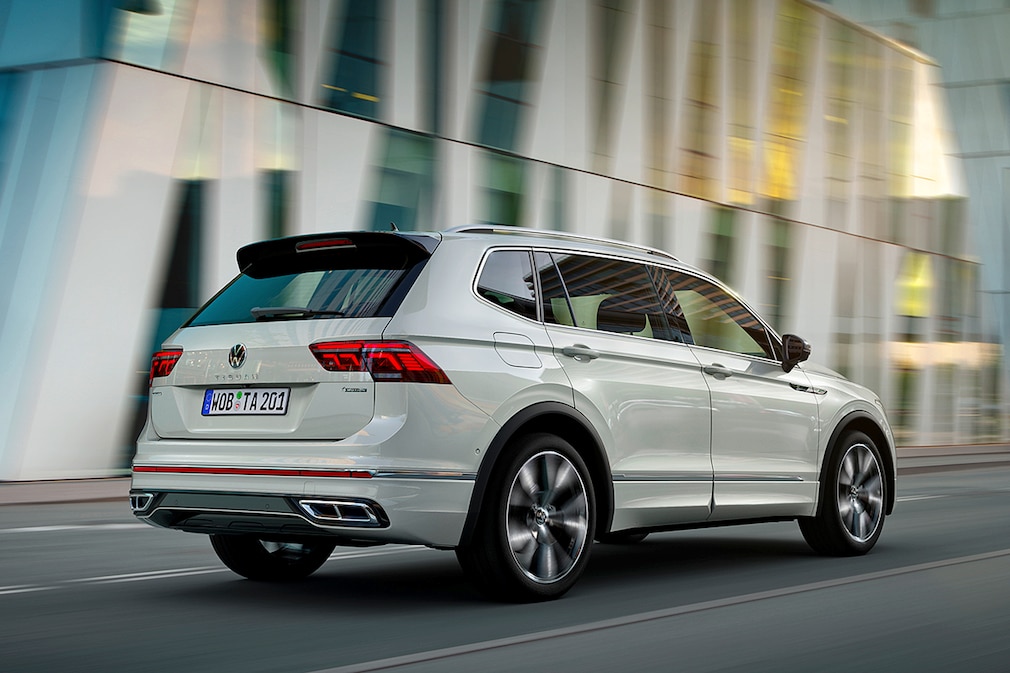 At the rear of the car, the taillights are newly designed. The word Tiguan is placed just below the Volkswagen logo. The right side of the tail has the 4Motion logo. At the same time, this 7-seat SUV also has 2 completely new colors, Kings Red and Oryx White. Wheels range in diameter from 17 inches (lowest version) to 20 inches (highest version).
Although the appearance of the Volkswagen Tiguan Allspace 2022 is 22 mm longer than the old one, it cannot make the interior space wider. In North America and other markets, the Tiguan Allspace 2022 has 3 rows of seats, while in Europe it is offered as an option.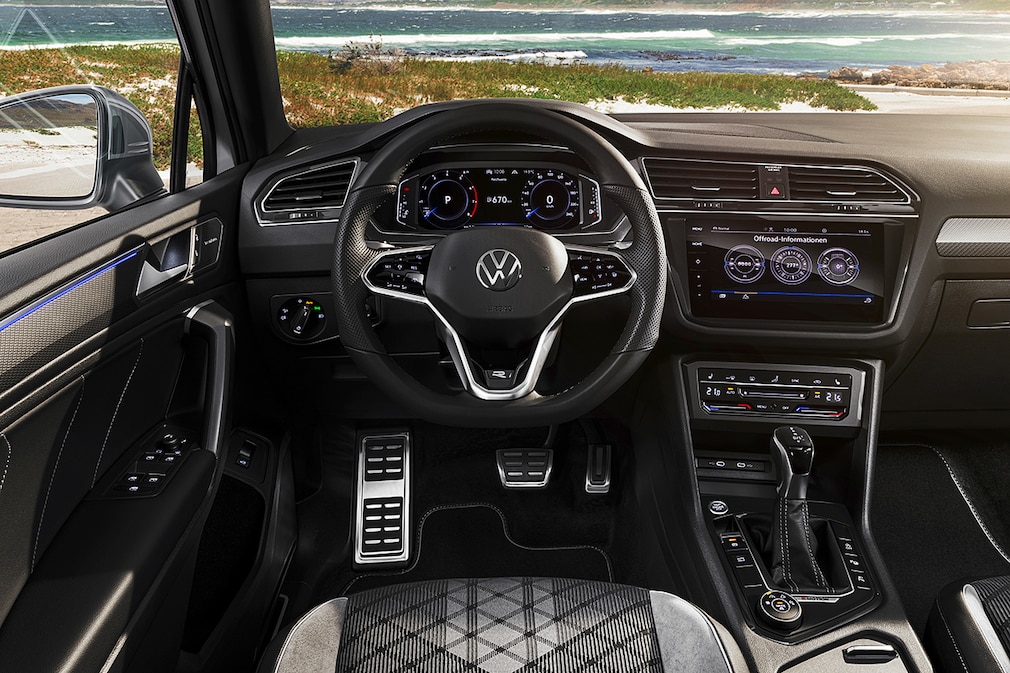 On both 2 or 3 row seats, the interior of the Volkswagen Tiguan Allspace 2022 is also more advanced. An 8-inch entertainment screen is standard equipment. The most advanced versions use a 10.25-inch screen. The heating, ventilation and air-conditioning controls are arranged around the entertainment screen.
The low-end versions of the new Volkswagen Tiguan Allspace are covered with fabric, the mid-range versions use imitation leather, and the high-end versions are covered with leather. All versions in the US have heated seats. Particularly, the high-end versions have additional ventilation features.
In terms of performance, Volkswagen Tiguan Allspace 2022 in the US has only one engine type, a 2-liter turbocharged 4-cylinder gasoline for a maximum capacity of 184 horsepower and maximum torque of 300 Nm. 8-speed automatic transmission combined with front-wheel drive or all-wheel drive (4Motion).
Customers in Europe have a wide range of engine options. The first is a 2-liter 4-cylinder petrol engine with a capacity of 187 hp, 320 Nm of torque or 241 hp, 420 Nm of traction. 7-speed DSG dual-clutch transmission with 4Motion drive system. The second is a 1.5-liter 4-cylinder gasoline engine with a capacity of 147 horsepower, a pulling power of 250 Nm. 6-speed manual transmission or 7-speed DSG.
Finally, there is a 2-liter 4-cylinder diesel engine with a capacity of 147 horsepower and 340 Nm of traction (6-speed manual transmission or 7-speed DSG) or 197 hp and 400 Nm of torque (DSG gearbox). 7 levels).