Kia Seltos has been upgraded with features and added an optional iMT gearbox. Kia still offers 3 engine options for Seltos in India, including 1.5L naturally aspirated petrol engine, 1.4L turbocharged petrol engine and 1.5L turbocharged diesel engine. In particular, the Smartstream 1.5L engine (113 hp, 144 Nm) has the option of a 6-speed iMT semi-automatic manual transmission without a clutch pedal.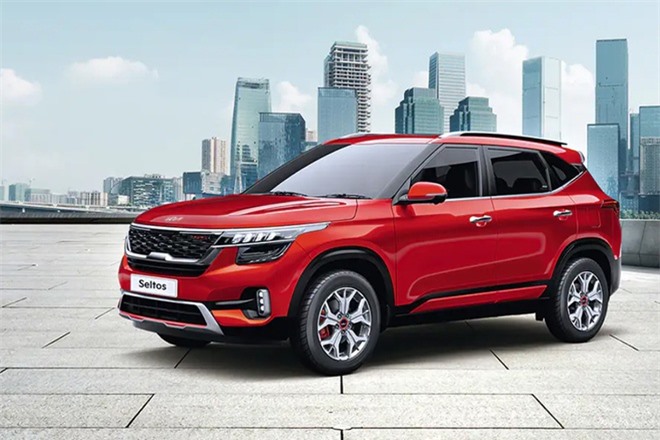 Kia Seltos 2021 has a suggested price of 13,400- 22,470 USD in India.
The 1.4 T-GDi engine (138 hp, 242 Nm) maintains the configuration of a 7-speed dual-clutch automatic transmission, while the 1.5L CRDi diesel engine (113 hp, 250 Nm) has an automatic transmission. 6 levels. In addition, the usual 6-speed manual transmission is standard equipment for all 3 engines. The vehicle uses a front-wheel drive system.
The overall size of the Seltos 2021 is kept the same. Dimensions length x width x height are 4,315 x 1,800 x 1,645 mm, respectively, with a wheelbase of 2,610 mm. These parameters are equivalent to the Kis Seltos version sold in Vietnam. This is a competitor in the urban SUV segment with Hyundai Kona, Ford EcoSport, Peugeot 2008, Mazda CX-3 or MG ZS.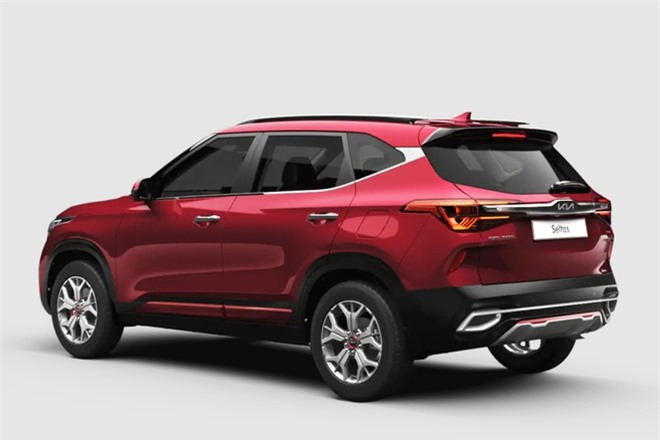 Kia's urban SUV has no significant design changes except for the new Kia logo on the front and rear. On the high-end HTK and GTX versions in India, Seltos is equipped with Full-LED lighting system, LED taillights and 17-inch alloy wheels. Lower variants have Projector headlights and 16-inch wheels.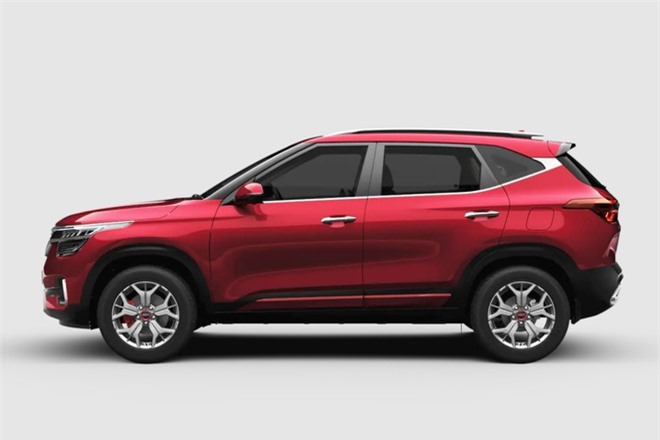 The new version of Kia Seltos has an additional feature of connecting phones and smart watches called UVO. The driver can start the engine remotely or locate the car in the parking lot…
The interior of the Kia Seltos 2021 is upgraded with many notable new features such as gearshift paddles on the steering wheel (automatic transmission), integrated air conditioning with disinfection, voice command support to close / Open the sunroof and glass doors in the driver's seat, the new Kia logo on the steering wheel…
Seltos cockpit still has a youthful and sporty design, space is spacious enough for 5 people and the rear trunk has a capacity of 433 liters. Outstanding equipment and facilities on the high-end version include Apple CarPlay / Android Auto connectivity, 10.25-inch touch screen, speed display on the HUD..
S: doanhnghiepvn