McLaren Artura is the pioneering model in the field of British brand electrochemical. In addition to the aerodynamic design, McLaren Artura also owns the "great skills" that are difficult for any supercar to do.
The first is the powertrain, the McLaren Artura supercar is equipped with a 3.0-liter twin-turbocharged V6 engine combined with an electric motor for a total capacity of 671 horsepower and maximum torque of 720 Nm. Supercar only needs 3 seconds to accelerate from 0 – 100 km / h, 0 – 200 km / h in 8.3 seconds before rolling a maximum speed of 330 km / h.
According to the British automaker, the brand-new McLaren Artura is capable of remarkable fuel economy with a figure of 12.4l / 100km when running in parallel with the electric motor and the engine. For the pure electric operation mode, the British supercar can travel within 30 km continuously thanks to the energy from the 7.4 kWh battery pack.
One more special thing about Artura is that the car does not have a reverse gear because McLaren himself wants their supercar to have to change gears faster, so it has increased a progressive gear, bringing the total to 8 for a clutch. double.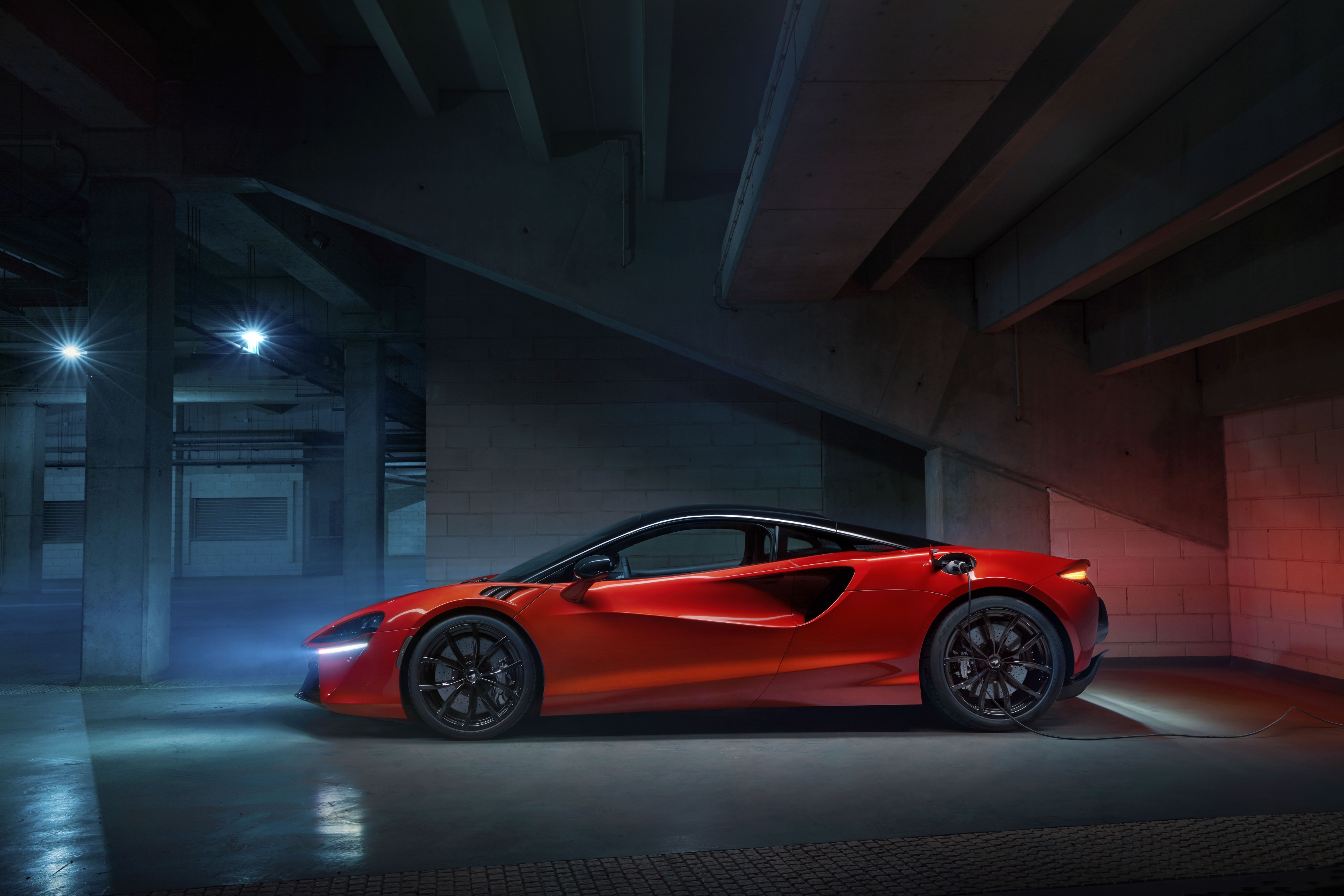 In return, the electric motor itself will help Artura operate the car in the opposite direction in case of need. So Artura clients probably won't need to worry about this.
.
An extremely impressive number when this is also the place to have the best balance of weight, stiffness and durability to ensure the safety of both occupants and equipment.
To do this, McLaren's engineers have had to work overtime for 4 long years to optimize carbon materials according to new technology.
Expected, this hybrid supercar will start to be sold in the third quarter to come, the price of McLaren Artura starts from 225,000 USD.